Like any other society, the National Hockey League is awash in ritual, offering the pleasure of small things and a bond that stretches over teams and time.

Consider the Stanley Cup handoff, which began in the 1990s, an intricate bit of business. This crowning moment, when each member of the winning squad gets his turn hoisting the trophy, deserves more than hey-you-take-it randomness, but plotting the celebratory path through the team is impractical and bad juju. Like a union shop, seniority is the overriding guideline, although the order can be tweaked to account for sentimentality.
"It's nothing you ever want to talk about during the playoffs," Avalanche captain Gabriel Landeskog says. "I told [defenseman Erik Johnson] years ago, when we were going through the tough times, that one day we were going to win it, and I was going to give it to him first. But then, after that, it's sorta up to each guy."

Landeskog accepted the Stanley Cup from NHL deputy commissioner Bill Daly in Tampa after the Avs dethroned the Lightning last June. Landeskog hoisted its 35 pounds and passed it to Johnson. Johnson gave it to 35-year-old Andrew Cogliano, who had been traded to Colorado three months earlier. Then Nathan MacKinnon . . . Jack Johnson . . . Nazem Kadri . . . Andre Burakovsky . . . the cast of This Is Us . . . a friendly TSA agent at Denver International Airport . . . Lily from AT&T . . . and, belatedly, Cale Makar. He was 14th.

Not that Makar minded. Or noticed, really. Just six days earlier, the then 23-year-old had won the Norris Trophy as the NHL's best defenseman. And six or so minutes earlier he had been awarded the Conn Smythe Trophy as playoff MVP.
"In that moment I was just so happy seeing the guys lift it," Makar says. "Whenever my turn came, I was going to enjoy it. I could've been last and I wouldn't have cared."

"Fourteenth?" Landeskog asks. "No idea. I kinda got sidetracked. But the Conn Smythe [winner] should be getting it earlier. Let's have that on record."

Makar started the playoffs with 10 points in four games, including the Game 2 OT winner, as he outplayed Norris Trophy rival Roman Josi in the Avs' sweep of the Predators. "Whenever Makar's on the ice," Nashville GM David Poile says, "he's the only guy I watch."

In the firewagon Western Conference final against the Oilers, Makar had nine points, sweeping the McSeries against Connor McDavid. He had another seven in the Cup final, finishing with 29 in 20 postseason games. In his third full NHL season, Makar did not reimagine hockey—crisp zone entries and exits, smooth orchestration on the power play and physical defending always have been part of the job description—but the way he commanded the ice was something deeper and richer, as if he had unearthed shards of a hockey relic.

The NHL has waited almost half a century for another Bobby Orr. Makar found him. In the mirror.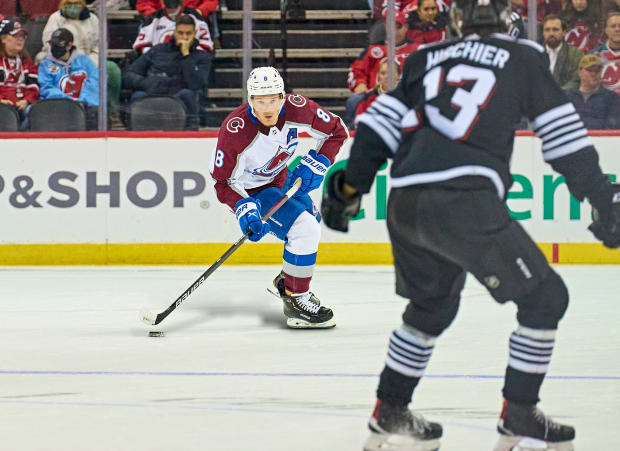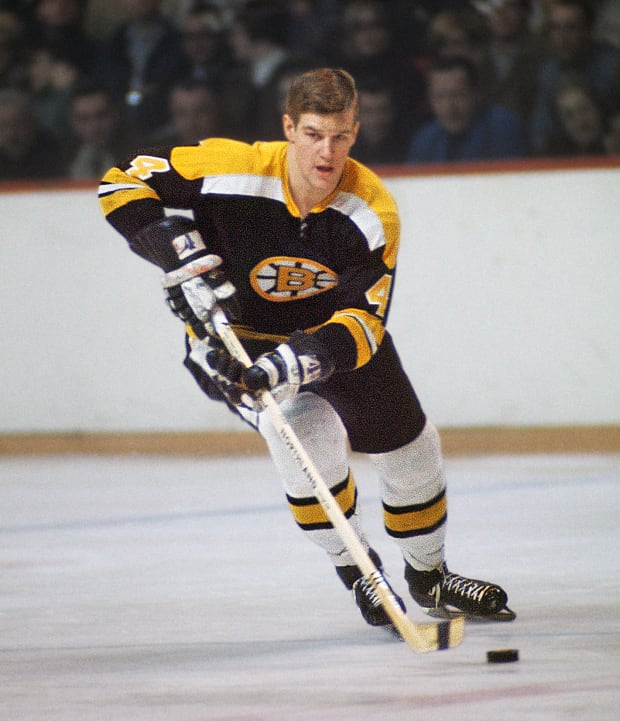 In the spring of 2017, Devils GM Ray Shero convened a predraft meeting. New Jersey had won the lottery for the first pick, leapfrogging the last-place Avs, and now Shero asked the executives and scouts around the table to stand, name their choice and then—because a sports exec can no more resist a take than a talk-show caller—state which player he most resembled.
As Jan Ludvig, then a western amateur scout for the Devils, recalls, the principal names Ping-Ponging around the room were Nico Hischier, a Swiss center from the Quebec Major Junior Hockey League; and Miro Heiskanen, a Finnish defenseman. Now it was Ludvig's turn.
"Cale Makar."
Ludvig, a scout for more than a quarter of a century, had been smitten by the defenseman, who stood maybe 5' 9", weighed 160 pounds after a seven-course meal and was ranked ninth among North American skaters by NHL Central Scouting. Ludvig had watched Makar five or so times during the Brooks Bandits' regular season and checked back during the playoffs. He planned to stay for two games and beat it out of Brooks, a pungent (if the wind is blowing the wrong way) meat-processing town two hours southeast of Calgary. Instead he stayed for two rounds. "The tangibles were obvious, but I had to find something wrong with his game," Ludvig says. "The harder I looked, the less wrong I could find. The way he felt the game. The way he processed the game. The body positioning. The angling. Half his body seemed to go one way, half the other, like Roger Federer hitting a forehand while his body's already drifting to hit a backhand."
The caveat: Makar was the big fish in a small, artificially frozen pond, with 1,700 seats and room for 500 standing. He was dominating the Alberta Junior Hockey League. The AJ. The Tier II league, often a stepping stone to the NCAA, has produced just two first-round picks: Joe Colborne, No. 16 to the Bruins in 2008, and Dylan Olsen, No. 28 to the Blackhawks the next year. These two had middling NHL careers, a combined 419 games. By the '17 draft, both were out of the league.
"The comp: a right-handed Bobby Orr."
Ludvig might as well have said "a right-handed Babe the Blue Ox." Since Wayne Gretzky, there has been a clamoring for The Next One. Mario Lemieux. Eric Lindros. Sidney Crosby. McDavid. Centers, all. Defensemen are different, right? Mastery of the position takes time, wisdom. Nick Lidstrom didn't win the first of his seven Norris Trophies until he was in his 30s. While eye-catching offensive seasons might invite some ooh-ing and Orr-ing—Paul Coffey, Erik Karlsson—there never has been a prefab, out-of-the-box 18-year-old No. 4. If a scout dared invoke Orr's name, he was being wishful, foolish or extravagant.
Ludvig had seen Orr play only once as a kid, on TV, watching the 1976 Canada Cup with his father on a snowy black-and-white screen back in Czechoslovakia. "Orr was a mythical creature," Ludvig says. "How do you compare anything to a mythical creature?"

He knew that winning over the room at that predraft meeting would not be easy. "Chances are, our bosses out east and the regional scouts didn't know much about [Makar], so I was going to be dramatic." Ludvig was not laughed out, but he didn't sway anyone, either. The Devils selected Hischier; the Avs chose Makar fourth—"I won't tell you where he was on our board, but I will say we had Cale very, very high," GM Chris McFarland says—and five years later audacity has morphed into conventional wisdom.

Gretzky established the baseline on a TNT postgame show after the Avalanche-Oilers series, calling Makar the closest player to Orr for his impact offensively and defensively. "I'll never say someone's as good as Bobby Orr," Gretzky says now. "Orr was so good defensively. Also, tough as nails. He'd fight guys." (Orr had 47 career fights, according to Hockeyfights.com. Makar has had zero.) "Orr'd also win the scoring race, and do all the things that went with it. But Makar can put up 90 or 100 points, which is a lot. And like Bobby, he'll also be matched against top lines, shutting down the top guy, killing five-on-threes, blocking shots, taking the body. He's a new-era Bobby Orr."

Scotty Bowman, who coached Orr in that 1976 Canada Cup: Makar is "close to [Orr]. Maybe he doesn't have an edge like Orr, but there's no effort to his game. It's a good comparison because of their skating. The edge work. The pivot. The turning."

Poile: "Not Orr, but Orr-esque." Nobody is Orr, but Makar was trying as early as fifth grade in Calgary, when he dressed up as No. 4 for a school project. In the Makar home, Orr was never far away. All you had to do was walk downstairs to the den to see his autographed picture. "I made sure the kids"—Cale and his brother, Taylor, a sophomore forward at UMass—"knew about Bobby Orr," says Gary Makar, their father. "The way he handled himself. The way he innovated on the ice. He bobbed while others weaved. We showed them magazines, books, old videos. Later, YouTube. It left the kids shaking their heads. Tom Lysiak is my cousin"—Lysiak had a 14-year NHL career during the 1970s and '80s—"and we have a video of Orr undressing him."

Makar does those things, too. During overtime in Chicago last January, he circled the net counter-clockwise, monitored by a wary Kirby Dach. Makar reached the top of the left circle, near the half boards, and stopped abruptly. "I saw [Dach] on my shoulder, and he was a little bit too high, cheating on the upside, maybe thinking I might bring it up top," Makar says. "I didn't give that fake away. I could have stopped and gone back, but it ended up being a spin." He externally rotated his right foot. He shaved ice to slow himself. He rotated his spine. And then he made a forward crossover to create separation. Dach. Rhymes with pick-up-your-jock. Makar dangled—forehand, backhand, roof on goalie Marc-André Fleury. Game over.

The only things missing from this unadulterated, unscripted and uncoached six seconds of joyous pond hockey were gathering twilight, frostbitten cheeks and a steaming cup of hot chocolate.
As the century turned and Calgary nestled into its winter coat, Gary Makar and his wife, Laura MacGregor, took their son to a provincial park, near the Elbow River, in the shadow of the Rockies, and turned him loose on Allen Bill Pond. Cale was 2. In the way that some toddlers can color inside the lines and others can solve puzzles, skating was something he could just do. There has never been a time he doesn't remember being on skates. They are his living now. They have always been his joy.

"When you put those skates on, nothing else around you really mattered," Makar says. "Any time the skates touched the ice, I was in a different world."

Makar was a Canadian trope. Hockey was personal. The marketing company his father worked for had the Calgary Flames as a client. Bill Hay, the 1960 Calder Trophy winner and later the chairman of the Hockey Hall of Fame, was a family friend. Plus there was Lysiak. And so Makar geeked on the game. He was obsessed with videos of what he calls "old-time hockey."

"You had guys like Orr and Coffey that made it look like they were at a completely different pace," he says. He wanted in.

Makar grew up dreaming of being good enough to play in the Western Hockey League, but he was hardly a blue-chip prospect when it was time for its draft; the Medicine Hat Tigers picked him at No. 164 in 2013. Along with others, Hay (the first NCAA graduate to play regularly in the NHL) counseled Makar that college might be the route for him. So at 16 he moved to the Brooks Bandits, a pipeline to U.S. programs.

Makar had visited UMass and other East Coast universities on a summer hockey tour. The campus was lovely. The team was terrible, a Hockey East doormat. But other players from Brooks had gone there, and it just felt right. He committed. And he never wavered, not even when the coach who recruited him was fired. Greg Carvel, the new coach, a former assistant with the Ottawa Senators, flew to Alberta to see Makar. Warmups were enough. Before the puck dropped, Carvel phoned an assistant and told him, "We have our Erik Karlsson."

Makar entered UMass in the fall of 2017, months after the NHL draft. His offensive instincts were so blinding that Dominique Ducharme, the coach for Canada at the 2018 World Junior Championships, tabbed him that winter for his squad, initially as a power-play specialist and the seventh defenseman. Makar managed three goals—two on the power play—and eight points in seven games. He was ninth in tournament scoring as Canada won gold. (A woman has said eight hockey players, at least some of whom were on that Canadian team, sexually assaulted her in June 2018. Makar cooperated with the investigation and reiterates to Sports Illustrated that he was not involved with the alleged incident in any way. The woman filed a $3.5 million lawsuit, which Hockey Canada settled. None of the eight players have been named.)

The Avalanche nudged Makar to turn pro after the season. He demurred. "He knew he wasn't ready," Carvel says. "He was one of our weaker players in the weight room. You can't fast-forward strength and stamina. And he had to learn to be a pro and become more consistent in his practice habits."
Now 5' 11" and 187 pounds, Makar entered his sophomore year almost too cool for school hockey, yet not physically ready for the NHL grind. Dissecting a zone entry during a video session that season, Carvel upbraided his team for not passing to Makar. "Let's get the puck to Cale," Carvel said, "and we know he's going to do something good with it." After that meeting, Makar walked into Carvel's office. "[He's] basically pumping my tires. In my head I'm like: You can't single me out like that; you're putting me on a pedestal," Makar recalls. "The first thing I thought of was Kicking and Screaming"—a kids' soccer movie starring Will Ferrell, in which one coach's strategy is simply Get the ball to the Italians! "And everyone starts hating [the Italian kids]. So I made it clear: It can't be like that if we're going to win. I'm a pretty quiet guy, so when I do speak, I like to think my words mean something. He really understood and apologized."

UMass did win in 2018–19. The Minutemen made the NCAA tournament for the first time in 12 years and reached their first Frozen Four. On Thursday they beat Denver in OT in the semis. On Friday, Makar won the Hobey Baker Award. Late Saturday, after losing the final to Minnesota-Duluth, he signed with the Avalanche. On Monday he was thrust into Game 3 of a first-round series against the Flames, playing 14 minutes.

"[At] the morning skate, you could see how good he was," MacKinnon says. "You never know if college-to-NHL will translate. I thought we knew with him, but you don't really know until you see it."

In that first period, Makar made two exceptional defensive plays, including breaking up an odd-man rush, corralling the puck and sparking a transition, and he scored on his first shot, a wrister through Mike Smith's pads. Makar was the 138th NHL player to make his debut in the playoffs, and he was the first defenseman among them to score.

"He called after the first game and said it was actually easier than the Frozen Four," Gary Makar says. "[Minnesota-Duluth] was a bigger, older team, and they were running him all game. Every shift was life and death. Pretty much every game his second year [at UMass], when Cale was sorta The Guy, it was like that. The NHL playoffs, he was just a new guy coming in."

The secret was out by the end of those playoffs, after Makar compiled six points in 10 games. Then Year 1, the Calder. Year 2, runner-up in Norris voting. Last season, the Norris, the Stanley Cup and the Conn Smythe. Orr and Lidstrom are the only others to have completed the D-man hat trick of excellence.

"I see a super intelligent player," Avalanche coach Jared Bednar says. "Defending, he knows what he's looking for from offensive players, when they might expose the puck so he can make a play. So you'll see at times he'll tighten the gap on the rush, slide over backwards, steal the puck and use his edges to cut it up ice. He's charging on the rush while the other team's still trying to play offense. Or he'll come over and just lay someone out with a big, physical check. It keeps offensive players on their toes because you never know which way he's going to come at you."

In short, Orr adjacent.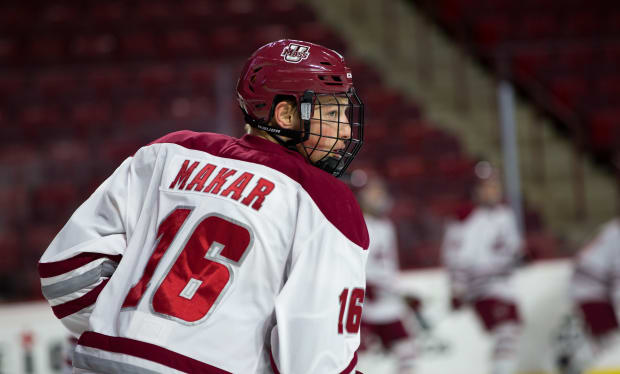 Makar quickly learned of Gretzky's comments, a trickle and then a torrent into his phone. He says he was honored. He calls it humbling. This, of course, is what hockey players say. He shrugs. He knows it's only human to compare. Like ritual, comparison evokes the comforting past.

"Everybody wants to compare because they want to remember something that was so good, or something they loved in the past," Makar says one afternoon at the Avalanche's practice rink.

He continues. "It's almost like I deal with [the Orr comparison] and I don't deal with it. That was my third year. I could do nothing for the next 15 [years], and everybody would care less about what I did in the first three. Maybe if we have five more Cups I'll feel like I've done something."

Speak low. Even as he continues at a point-per-game pace, while leading the NHL in ice time and ruling the blue line with offhand elegance, dare you declare that the next Orr truly is here? The future is not time-stamped. But at 8:20 a.m. on June 27, nine hours after Makar accepted the Stanley Cup from the backup goaltender, the real Bobby Orr tweeted: "Congratulations @Cmakar8 for a wonderful season! I couldn't be happier for you and all your teammates."