EIN Presswire | Newsmatics
Affordable Cleaning Today Disrupting The Home Cleaning Industry with it's Algorithmic Pricing Technology
News provided by
EIN Presswire
Jan 17, 2023, 12:23 PM ET
Affordable Cleaning Today Home Cleaning Services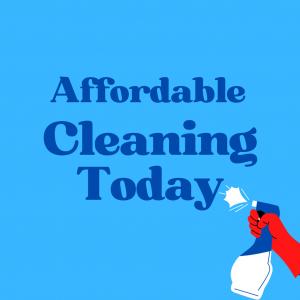 Affordable Cleaning Today Home Cleaning Services Logo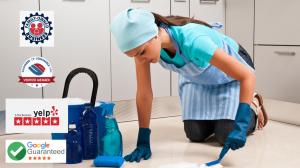 Affordable Cleaning Today Home Cleaning Services 2
Affordable Cleaning Today is bringing revolutionary technology to the Tampa Bay Area, founded by a former Facebook Marketing Consultant
Affordable Cleaning Today is bringing revolutionary technology to the Tampa Bay Area, founded by a former Facebook Marketing Consultant"
— Ricardo Maria
TRINITY, FL, USA, January 17, 2023 /EINPresswire.com/ -- Affordable Cleaning Today is bringing revolutionary technology to the Tampa Bay Area, founded by a former Facebook Marketing Consultant. With women making up nearly 90% of residential cleaners in the United States, the company is focused on this grossly overlooked market segment by launching professional and budget-friendly cleaning services for homes in the Pasco and Hillsborough regions. The company is addressing a pressing problem in the cleaning industry by providing a solution to the high failure rate of cleaning businesses, and helping women in the cleaning industry improve their economic standing.
Socioeconomic barriers make it difficult for women to succeed in the cleaning industry. Many cleaners work alone, lack access to computers, and do not have broadband at home. They rely on smartphones for communication, scheduling, and financial management. Without proper information and resources, it is hard for them to set competitive prices, cover expenses, or understand tax filing methods. It is worth noting that the average hourly rate for cleaners in the U.S. is $12.58, but with experience and location, wages can be higher.
According to industry statistics, 19 out of 20 cleaning businesses fail within their first year of operation. This failure can be attributed to a number of systemic barriers, including a lack of knowledge regarding back-office administrative needs and business planning, as well as language barriers.
It is important to recognize that 46% of house cleaners speak a foreign language and 78% speak Spanish, which presents a significant language barrier for many in the industry. Language barriers pose a challenge to the industry because technological solutions developed in the United States are primarily in English. These solutions often do not cater to the needs of these cleaners, leaving them overlooked and stuck in an analog world when it comes to automated pricing and messaging.
Affordable Cleaning Today is the brainchild of Francis Clase. Francis Clase is a highly skilled marketing professional who has a significant background in data-driven marketing. In order to make Affordable Cleaning Today an industry leader and a successful brand in the cleaning industry, he brings his expertise in utilizing data and analytics. He develops effective marketing strategies and innovative ideas. It is his goal to bring about positive change in the cleaning industry by applying his knowledge and skills to promote the company. He will also make it a household name in the industry by using his marketing expertise.
Affordable Cleaning is dedicated to making a positive impact in the community. The team is passionate about addressing the challenges faced by those who are often overlooked and have limited opportunities for growth or learning. By utilizing innovative technology, Affordable Cleaning aims to change the perception of cleaners and empower them to see themselves in a new light. The company prioritizes the well-being of its customers and delivering a high-quality service.
The company is committed to paying its cleaners up to double the minimum wage in Florida, helping to support their lives and take them out of poverty. The cleaning services offered by Affordable Cleaning Today include dusting, vacuuming, mopping, and more, and can be customized to meet the specific needs of each customer. The company is leveraging the latest technology such as ChatGPT and the Booking Koala platform to automate pricing and booking operations and offer coupon rewards and tip opportunities.
With a 5-star rating and over 10 reviews on Google, Affordable Cleaning Today is quickly becoming a trusted name in the cleaning industry. To help celebrate its launch, the company is offering a special promotion of 20% off to customers who share their services on Facebook.
To book the services you can easily book on their website Affordablecleaningtoday.com, contact Affordable Cleaning Today or contacting them at 1(727)999-9818 or 17272870567.
Data Source Links =
https://www.epi.org/publication/domestic-workers-chartbook-a-comprehensive-look-at-the-demographics-wages-benefits-and-poverty-rates-of-the-professionals-who-care-for-our-family-members-and-clean-our-homes/
https://www.bls.gov/oes/current/oes372012.htm
https://www.ijcsa.org/The-Cold-Facts-On-Starting-A-Cleaning-Or-Janitorial-Service#:~:text=95%25%20of%20cleaning%20%26%20janitorial%20businesses%20fail%20within%20the%20first%20year.
https://www.zippia.com/house-cleaner-jobs/demographics/
https://www.pewresearch.org/fact-tank/2021/06/22/digital-divide-persists-even-as-americans-with-lower-incomes-make-gains-in-tech-adoption/
Ricardo Maria
RPM - R Performance Marketing
+1 254-273-1114
email us here
For inquiries or corrections to Press Releases, please reach out to EIN Presswire.